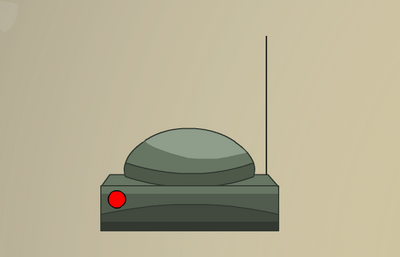 Explosive mines have been left behind by the bomb squads of the military in various locations. They were used to maintain quarantine and to destroy large groups of the undead to prevent them from reaching checkpoints.
They can be spotted by their loud beeping noise and blinking red light. Those mines are motion sensitive and can tell when a moving object is near, giving off faster warning beeps.
They can be blown up with any gunfire or other nearby explosions. Running over them or being too close when they go off can cause damage to you and your vehicle.